Leasing, trading, aircraft part-out and component support
Leasing, trading, aircraft part-out and component support
Learn More
APOC – leasing, trading, aircraft part-out and component support specialists, driven by innovation and passion for aviation.
The experienced APOC team is always ready for a challenge – if you need it, we can do it. Our industry know-how, client-oriented approach, and unfaltering resolve allow us to remain a top supplier to the aviation market.
Our mission is to keep aircraft fully operational by sourcing and delivering used aviation products of the highest quality, therefore creating value for our clients and contributing to a more sustainable environment. We do this by taking care of our people, our customers, and our products. Our unique marriage of teamwork and technology is what makes us different.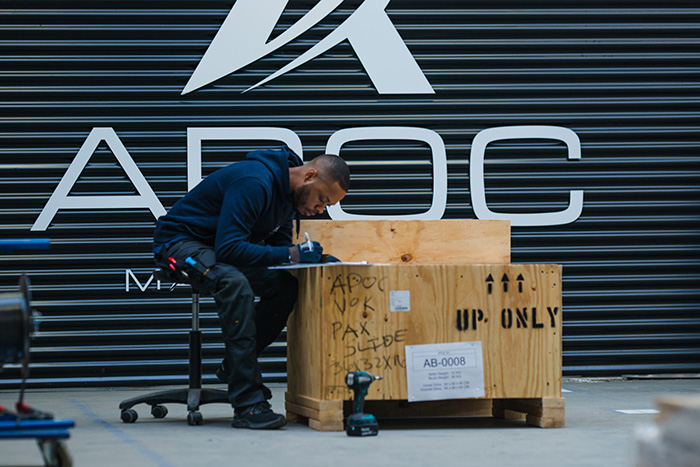 What services does APOC offer
At APOC, we can offer our clients tailor-made solutions. It is our team's goal to find the most suitable options for every client's need, and provide timely, trouble-free services.
We offer a wide variety of services, including landing gear management solutions, component support solutions, engine management solutions, aircraft sourcing for tear-down, technical & lease management, quality & IT services.
What our customers say
Providing excellent service to our customers and constantly exceeding their expectations is our main goal. This commitment starts with top management and extends through the entire company. It is achieved through innovation, continuous improvement and unconditional teamwork.
"APOC worked with us to develop the ideal asset management solution for the B777 LDG. We worked closely throughout the project and look forward to new opportunities together.

Lufthansa Technik

Landing Gear Services UK
"We were very pleased to collaborate with APOC on this project, further strengthening the positive relationship between APOC and AFI KLM E&M.

Bonus Tech
"Apart from their focus on fresh, young LDG assets with low cycles, they have a great global network for repairs, and they can be extremely flexible regarding the structure of a deal.

Avion Express Malta
"We're impressed by APOC's professional approach and their proprietary software 'Alicanto' which sets the benchmark for fair market values and pricing strategies.

Investec
Subscribe to our newsletter